Call Now & Talk to One of Our Trained Technicians
07 3889 7077
Search Our Online Store

In Stock Ready to Ship!
Holden Rodeo RA

Holden RA Series Rodeo (2/03 - 6/08)
One of the most common issues with the Power Steering Rack in this range of Rodeo is a build-up of rust on the main rack shaft, inside the rack boots.
This rust on the main shaft can significantly reduce the life of the Power Steering Rack. The build-up of rust on the shaft damages the main rack shaft seals. This will make the steering rack prematurely leak power steering fluid.

Rust is common on the Power Steering Rack shaft on these series of vehicles. This is due to 2 reasons, the first being a lack of lubrication inside the rack boots when the steering rack is manufactured. The second reason is that the rack boots are made out of a hard plastic. This plastic boot can allow a built-up of moisture inside the boot and this moisture will make the shaft rust prematurely. If the vehicle is used off-road this can also increase the risk of rust due to salty or muddy conditions.
The good news is that if you do a bit of preventive maintenance before the rust damages the shaft, this will increase the life of the Power Steering Rack considerably.
At Ultimate Power Steering we have developed a rack boot kit consisting of 2 new Rubber Rack Boots, 4 new Rack Boot Clamps and grease for lubrication. This kit when fitted to the Power Steering Rack reduces the risk of rust and this will increase the life of the Power Steering Rack.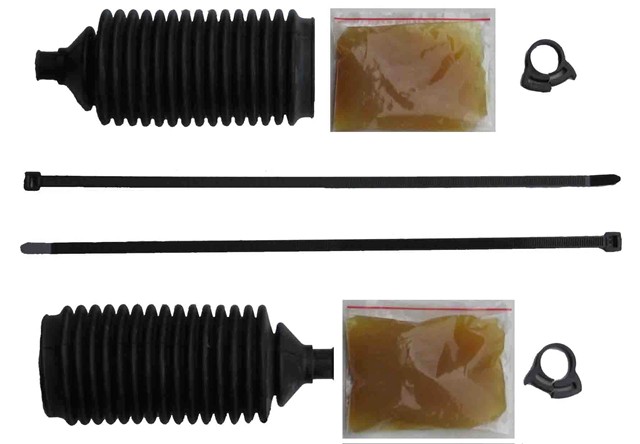 The series of photos below show how to fit the new Rack Boots to a Holden RA Series Rodeo 4WD. Please note once the new boots have been installed the vehicle will need to have a wheel-alignment.
The photo above shows removing the original Holden LHS Rack Boot. Note the rust has already started to attack this rack shaft.
The photo above shows using the new grease from the kit and installing approximately 75% of the grease into the new Rack Boot. Then installing the other 25% of the grease onto the Steering Rack shaft.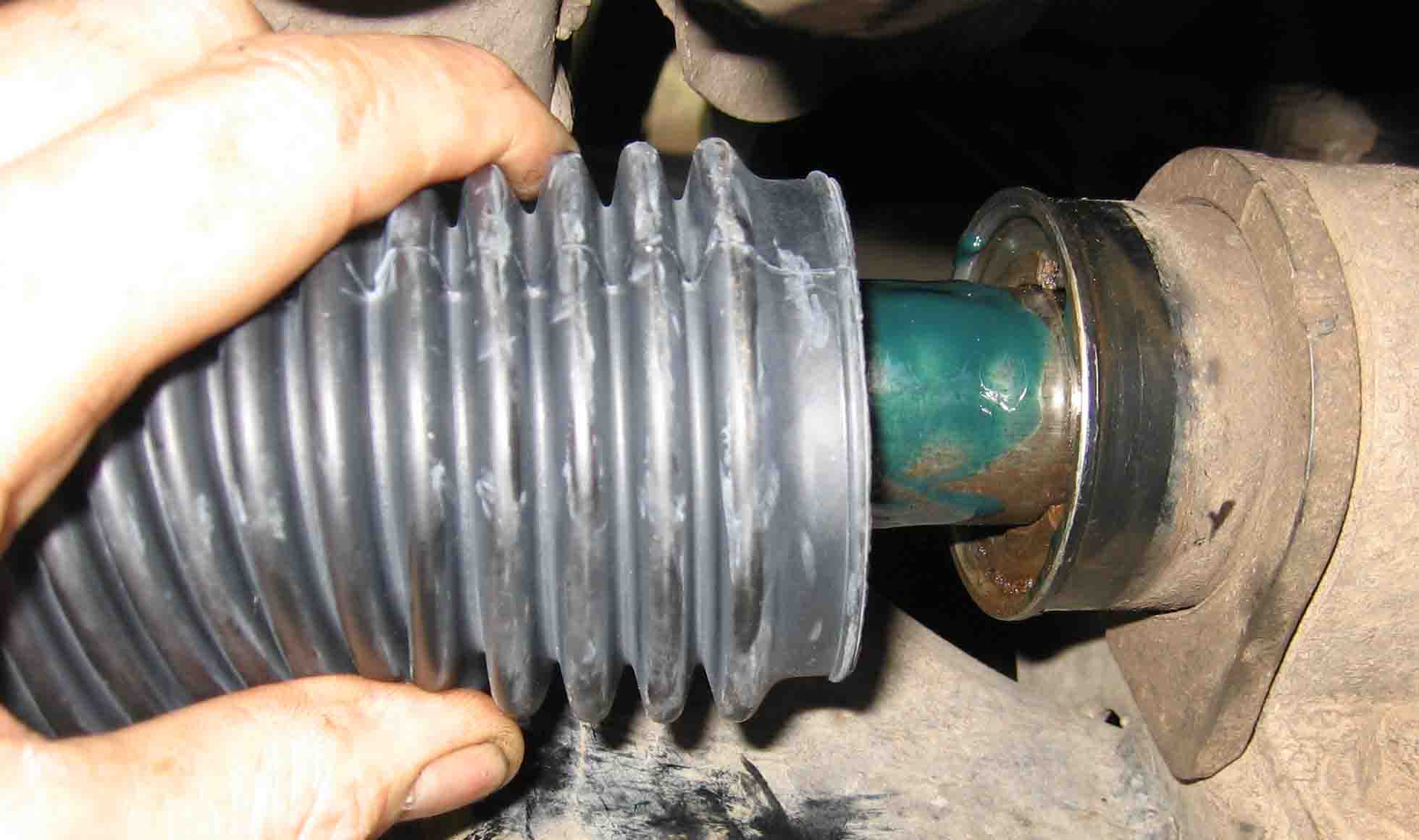 The photo above shows installing new Rack Boot onto the Steering Rack. Note the grease smeared onto the rack shaft to help prevent further rusting.
The photo above shows the new Rack Boot, the new inner and outer Boot clamps installed to the Left Hand Side of the Steering Rack.

The photo above shows the finished job with both of the new Rack Boots fitted the Power Steering Rack.
All our Rack Boots are manufactured to meet or exceed the manufactures specifications.
Our Steering Rack Boot range includes Alfa, Audi, BMW, Chrysler, Daewoo, Daihatsu, Fiat, Ford, Holden, Honda, Hyundai, Iveco, Jaguar, Jeep, Kia, Lexus, Mazda, Mercedes-Benz, Mini, Mitsubishi, Nissan, Peugeot, Porsche, Proton, Renault, Rover, Saab, Smart, Ssangyoug, Subaru, Suzuki, Toyota, Volkswagon and Volvo.